Subscribe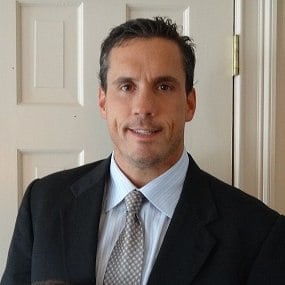 9 Tools Every Homeowner Needs
While we want to help with your projects at home, sometimes it's easier to just do it yourself. As a homeowner, you should have a good set of tools on hand for little and big things as they come up.
Whether you're hanging new curtains in your home, fixing those shelves, or assembling that swing set in the yard, you're going to need some basic tools for getting the job done.
For the simple stuff, here are the tools every homeowner needs.
1. Set of Screw Drivers
Nothing is more basic or useful than a set of screwdrivers. When buying your set, here's what you should look for:
Rubber grip for easy handling.
Bits of different sizes.
Phillips head and slotted screwdrivers.
Some screwdriver sets come with bits in just two sizes, while other sets come with bits in three or more sizes. Smaller bits can be useful for taking apart toys and glasses, while bigger bits can help with general, everyday use. The more options, the more likely you are to have what you need.
2. Set of Sockets
Sockets are useful for tightening bolts and screws on swing sets and decks. Sockets come in different sizes. You'll want a set with as many sockets as you can reasonably afford, to ensure that you'll have the right size when you need it. Most standard DIY sets fall in the $40 to $80 range, with larger and more expensive sets having sizes you're unlikely to ever use.
The tooth count on the inner gears of the ratchet is important. The more teeth the better, because your ratchet will need less swing space in tight spaces.
3. Cordless Screw Gun
A cordless screw gun looks a lot like a drill, but it's not quite the same. Cordless screw guns are designed to do one thing: drive screws efficiently and precisely. These tools even allow you to set the depth to avoid over-driving or stripping the screw.
Plus, recent innovations like the screw reel make it easy to insert one screw after another without stopping to reload. Basically, cordless screw guns make a once tedious job (driving screws) a fast and easy task.
4. Drill
Drills make holes. They can also be used to drive screws, but for that, they're not as fast or efficient as a screw gun. Drills can be used to hold different bits that do different things including stirring concrete, grinding metal, sanding wood, twisting wires and more.
In fact, the Internet is full of videos of homeowners using their drills to do household things no one ever intended, like peeling apples and scrubbing showers. That's because drills are a versatile tool that no homeowner should be without.
5. Painting Supplies
You'll never regret having painting supplies around the house. With some good paintbrushes, tarps and paint rollers on hand, you can transform any room in your house on a whim. Best of all, unless you're taking on a huge paint project for yourself, a few basic tools can go a long way.
6. Toolbox
Invest in a toolbox to help you stay organized throughout all your home improvement projects. Buy a toolbox that's a little bigger and roomier than you think you need.
Over time, you're going to fill it with tools you never imagined buying - and in some cases, tools you never knew existed. If you're serious about home improvement, upgrade to the tool chest or a large rolling toolbox. Inserts and drawer organizers can help you maintain organization.
7. Tape Measure
There are few home improvement projects that don't involve a tape measure. From curtain installation to furniture reorganization, a good tape measure is an important addition to your home tool collection.
There are a variety of apps that claim to measure spaces using your phone camera, but we have not found these apps to be especially accurate. If you need to know the exact distance between one thing and another, there's still no substitute for a good tape measure.
8. Hammer
No tool is more basic than the hammer. Like the screwdriver, it's best to get a hammer with a rubber grip for easy handling. Standard hammers come in weights between 8 and 16 ounces, but lighter hammers can be helpful for basic needs like picture hanging. Don't be afraid to buy hammers with multiple weights to complete multiple tasks around the house.
9. Handsaw
This is the kind of tool you're going to need if your property has a lot of trees and shrubs. Hand saws can be useful for breaking up downed branches and pruning back branches that are a little thick for the pruning shears. Just remember, for safety's sake, it's important to hire a professional to handle large branches and fallen trees.
Tips for Buying Tools Every Homeowner Needs
You'll probably buy more tools than the ones we've mentioned above during your time as a homeowner. Whatever you purchase, these tips can help.
Don't buy the cheapest tools. Mid-grade tools sold at standard home improvement stores tend to be appropriate for most DIY projects.
Know the return policy and warranty before making your decision. Most home improvement stores have very generous return policies, which makes purchasing new tools safe and easy.
Know when to save the money on tools and hire a general contractor. Some DIY projects aren't worth it because you'd have to buy too many tools to get the job done. Do your homework before starting a project at home, and know when to get help from a contractor.
In Over Your Head? Call Litchfield Builders
It's not always enough to have the right tools - sometimes you need expertise too. If you're feeling in over your head about your home improvement project, contact an expert.
For more information, learn how to choose a professional home remodeling contractor that can help you with your next home project.
About Kevin Ahern
Kevin is the Co-Founder of Litchfield Builders, an award-winning, industry leader with a reputation for managing projects others shy away from. They are known for their high-quality work, customer service, and reliability and though still relatively small in size, Litchfield Builders now competes with some of the areas largest firms in both the residential and commercial arenas.