Subscribe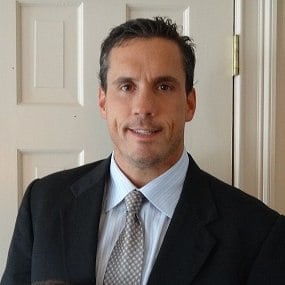 5 Ways to Bring Open Shelving to Your Kitchen
In 2014 open shelving was one of the biggest trends in kitchen design. Whereas cabinets can create a sense of claustrophobia and enclosure, open shelving adds a sense of airiness while also delivering visual interest.
In some cases, open cabinets are a great way to dress up a blank wall while simultaneously adding storage space to your home. If you're hoping to jump on the open shelving bandwagon, consider one of these 5 methods for bringing this latest in interior design to your home.
Remove the Cabinet Doors
For some homeowners, this is one of the easiest DIY methods of bringing open shelving to your home. Simply use a screw driver to take off your cabinet doors, fill in the holes and then paint over the newly patched spots.
If your cabinets aren't already painted, stain and glaze over the patched area with polyurethane. Not sure this look is for you? Try it on only one or two cabinets to get a feel for how this would look in your kitchen. You can either leave it that way, or remove the rest of the doors at a later time.
Install a Curio
Curio cabinets are a great way to fill empty wall space and add storage space. When installing a curio cabinet, be sure to match the finish or the paint to the colors already found in your kitchen. While you don't have to make the curio the same color as the other cabinets, be sure to draw inspiration from the other colors already in the room.
Go for Floating Shelves
Floating shelves stand in stark contrast with cabinets and are one of the best ways to create visual interest on a blank wall. Painting your floating shelves the same color as the wall where the shelves are installed can prevent the look from becoming cluttered.
Install Box Shelves
Similar to the curio cabinet, box shelves are an easy way to fill a blank wall and bring your dishes, vases and knick knacks out into the open. When painting or staining your box shelves, try to color them or stain them in another shade found somewhere in the room to keep the kitchen design clean and interesting.
Upgrade to Glass Doors
Open shelves require special maintenance because dust can settle on anything left out in the open. You can bypass this problem by replacing your solid cabinet doors with glass doors. This will allow you to get the open, airy look of open shelves without the maintenance and mess.
If you're ready to take the leap and install open shelves in your kitchen, contact an experienced residential contractor today for a consultation.
About Kevin Ahern
Kevin is the Co-Founder of Litchfield Builders, an award-winning, industry leader with a reputation for managing projects others shy away from. They are known for their high-quality work, customer service, and reliability and though still relatively small in size, Litchfield Builders now competes with some of the areas largest firms in both the residential and commercial arenas.