Subscribe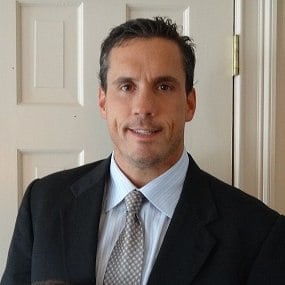 5 Vanity Millwork Design Trends
Are you remodeling your bathroom this summer? If so, are you up to date with the hottest vanity Millwork design trends of the year? These vanity design choices will make your custom Millwork vanity the natural centerpiece of your newly remodeled bathroom.
Go Green
Green is the way to go! Vanities made from sustainable materials can help homeowners feel good about their new investment. Below are some of the different ways that your bathroom vanity can "go green."
Reclaimed wood. Reclaimed wood has all the character of antique furniture, complete with nail holes, scratches, deep grooves and interesting textures. Every piece of furniture made from reclaimed wood is unique, because every board is different and irreplaceable. Reclaimed wood comes with its own interesting history, so each vanity made from reclaimed wood will have its own story to tell.
Sustainable wood. Sustainable wood is wood that has been responsibly harvested from managed forests. Vanities made from sustainable wood may not look different from normal vanities, but they are made from wood that pose no threat to the world's forests.
Recycled materials. Bathroom vanities can be made from anything, including old sewing machines, dressers and storage chests. This

repurposing

allows the homeowner to create his or her own unique piece of beautiful bathroom furniture.
Corner Vanities
Triangular-shaped corner vanities are the perfect way to save space, because they take up half the space of a standard vanity and allow the sink to be tucked into an out-of-the-way area of the bathroom. Also, corner vanities look interesting enough that they can become the focal point of the remodel.
Natural Wood Grain
Painted vanities are the way of the past with natural wood grain vanities. Natural wood grain can add to your bathroom's decor by introducing the idea of natural materials and natural beauty of the decorating scheme. This design choice can resurface in your bathroom in many ways. By selecting natural colors for the walls, tiles made from natural stone for the floors, and fixtures made from natural looking material (like brushed metals), your bathroom will become a monument to beauty and nature.
Matching Cabinetry
Custom cabinetry can give your bathroom can add even more storage space, and when combined with a matching your custom vanity made from luxurious handcrafted wood, your bathroom's overall design will be unified and beautiful.
Minimalist Design
Modern, minimalist designs are simple and sleek, perfect for creating an understated, functional vanity without all the pomp and circumstance of older vanities. This will go well with your contemporary bathroom design choices, like the addition of an under mount or vessel sink and the use of recessed lighting overhead.
For more information about how your bathroom's Millwork can look its best, speak with an experienced general contractor today.
About Kevin Ahern
Kevin is the Co-Founder of Litchfield Builders, an award-winning, industry leader with a reputation for managing projects others shy away from. They are known for their high-quality work, customer service, and reliability and though still relatively small in size, Litchfield Builders now competes with some of the areas largest firms in both the residential and commercial arenas.