Subscribe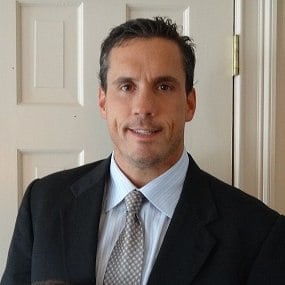 5 Signs Your Business Needs a Connecticut Commercial Remodel
Aside from improving the look and feel of your business, remodeling can be a great investment into the future of your company. It can bring in more customers, boost employee productivity and even save you money—if it's done right. So how do you know that it's the right time for a Connecticut commercial remodel for your business?
Is Your Business Ready for a Connecticut Commercial Remodel?
1. The space hasn't been updated to reflect the latest building codes.
You've been so busy running your business that you may not have thought much over the past months and years about the building itself; unless there have been noticeable problems. In fact, local, state and national building codes change frequently, but you may not hear about it unless you talk to a trusted contractor who is current on these updates.
With environmental and safety issues constantly being added to the latest codes, it's important, if you are thinking of a commercial remodel, to talk with a professional about how to bring your workspace up to code to avoid fines and insurance rate hikes.
2. There are noticeable problems.
Have there been complaints about lighting, plumbing, storage space, work space or other inefficiencies? What do your clients and employees think? If there is something about your shop or office that has been on everybody's nerves or has caused actual problems, then it's time to get those fixed and updated so they don't keep wasting your time and money in the future.
3. It's too dark, or you're using too much artificial light.
Studies show that employee productivity and health, as well as positive client impressions improve when businesses make the most of natural light. If possible, plan more window space into your Connecticut commercial remodel.
If you can't add windows, consider knocking out the cubicles or any other barriers that block light from reaching into the space. Sun tunnels, skylights and light shelves can also be cut into otherwise difficult-to-brighten areas. Open work areas and transparent office barriers can boost everybody's mood while cutting your energy bills significantly.
4. It looks dated.
If the overall design and décor of your workspace is looking dated, it could be turning off clients and tiring your employees. This year's commercial remodel color palette includes fresh, lighter neutral grays and pastels that bounce light around the office. Live plants and interesting textures can also breathe new life into your workspace.
5. Too much inefficiency?
Are there choke points in your shop where employees get hampered on their way to getting stuff done? Is everything in its place, or do supplies get stacked awkwardly or go missing frequently? Think about ways to streamline your processes and then build those efficiencies into your workspace remodeling plans. This will help you save resources, time and employee and client frustration.
Did any of these issues hit home? Is your workspace, working hard or hardly working? If it's time to update your workspace, contact Litchfield Builders to discuss your Connecticut commercial remodel project.
About Kevin Ahern
Kevin is the Co-Founder of Litchfield Builders, an award-winning, industry leader with a reputation for managing projects others shy away from. They are known for their high-quality work, customer service, and reliability and though still relatively small in size, Litchfield Builders now competes with some of the areas largest firms in both the residential and commercial arenas.