Subscribe
Q&A: Home Remodeling with Kevin Ahern
When it comes to home remodeling, there are a lot of factors that come into play. At Litchfield Builders, we like to help you get answers early on so you know what to expect going into any remodeling project. To help, we put together this article breaking down a very successful home remodel through a Q&A with Litchfield's President Kevin Ahern.
What were your design inspirations for this home renovation/remodel?
This project came to us because this client was affected by a major house fire. We ended up tearing down the entire house all the way to the existing foundation. Following this, an architect was brought in to get the initial floor plans. However, to keep this project moving, we completed all of the interior architectural details with the help of the client.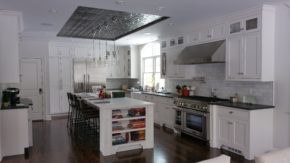 What was your schedule? Did you have any tight deadlines to meet?
This project didn't have a particularly tight deadline, but we did keep their circumstances in mind and fast tracked this rebuild to get the family back into their home.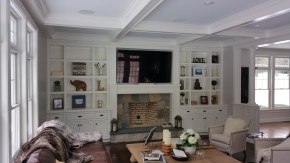 What was your favorite part of this project?
The interior details of the house were by far one of the best aspects of this project. Having great input from our client allowed us to create what they wanted and complete their vision.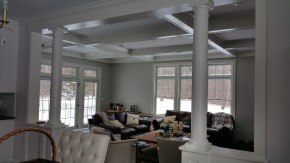 How was this project supervised?
When faced with a good sized project such as this one, we always have a working foreman on site and a dedicated project manager off site. This helps us keep projects on track and within budget through effective scheduling.
Did you hit any roadblocks/project delays? How did you overcome them?
We are a self-performing general contractor, meaning the majority of our work is completed using in-house employees or our workforce. This allows us to monitor every aspect of a project from start to finish. We have the ability to design on the fly and be nimble when it comes to any roadblocks or potential delays.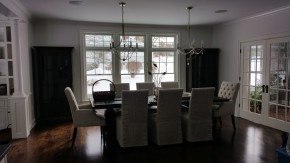 Was the client happy with the final product?
Overall, the client was very happy and is actually planning future work with Litchfield Builders.